E-FATI Trike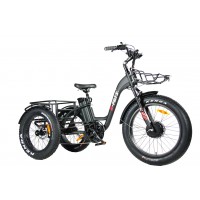 Due to the strong demand for our tricycle, the entire production has been sold from the beginning of the year.

We still have a few pieces in production that can be delivered at the end of April.
We advise you not to delay ordering your E-FATI tricycle in order to be able to deliver it on time.

We have already started our production for the summer of 2021. The delivery date will be confirmed later.

Thank you for your trust and patience.