How to calculate watt hour of a battery?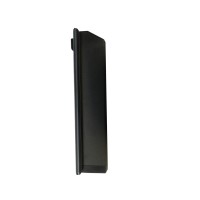 To find out this quantity of energy (which is expressed in Watt-hours (Wh), multiply the capacity by the battery voltage: Ah x V = Wh > 20Ah x 48V = 960Wh.
This notion is not to be confused with the nominal 500 W motor power.