The E-FATI L is the foldable electric fatbike version, specially designed to offer you maximum sensations, strength, comfort and character. With its folding system, you can store it in the trunk of your car, in your truck, in your camper, in your boat ... With its big profiled tires 20 "x 4.00, you can easily on all the ground...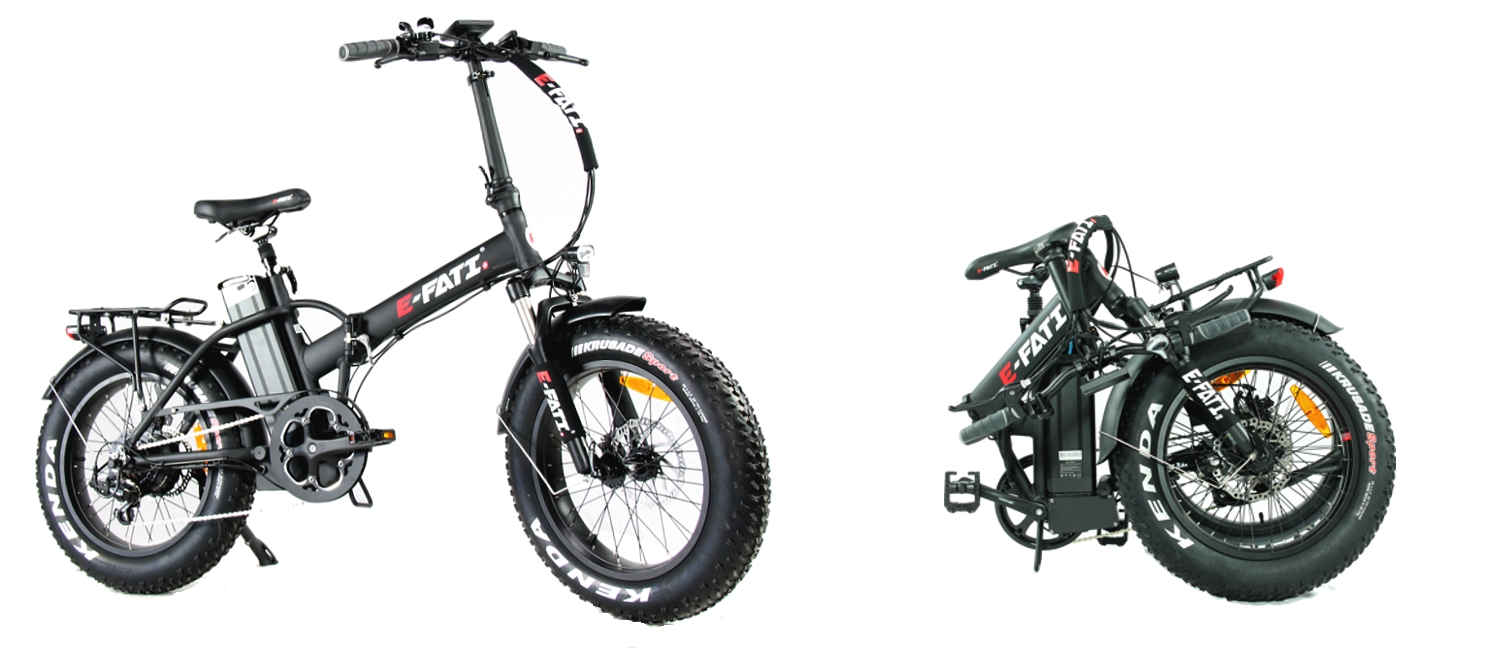 E-FATI LU is the folding electric bike version with Unisex frame geometry. The LU Unisex frame with a low entrance, very practical in the city because at a stop or a red light it is easier to take its support down the bike. The preference of women ... and of small people ...
In the category of small foldable electric bikes, the E-FATI SU 20 "and its unisex frame offers excellent value for money. This small model E-FATI SU is currently the most powerful on the market with its battery Samsung Lithium 48V 17.4 Ah 835Wh which allows a range of up to 60 - 80 km and is much more light than other models...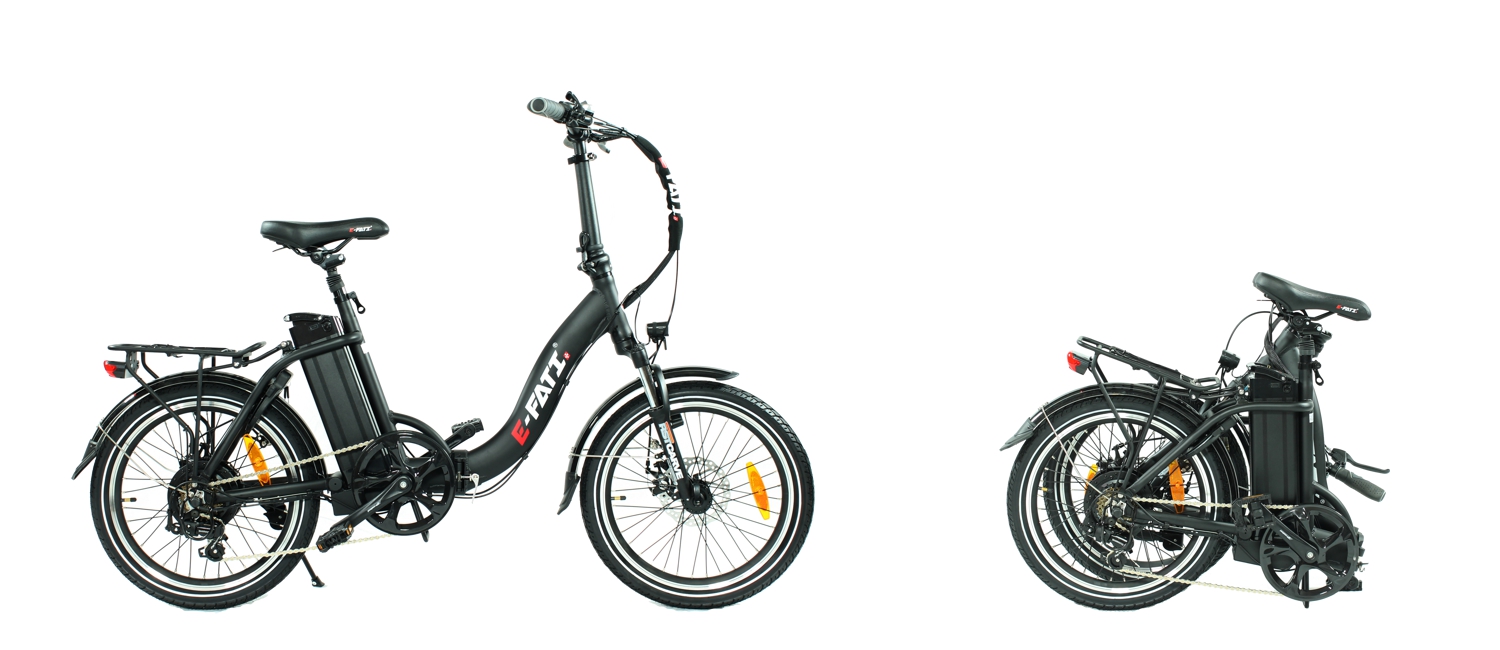 The E-FATI T tricycle is an ideal solution! Perfectly suited for carrying loads, the tricycle has a large basket attached to the front and rear. The front basket can usually carry up to 10 pounds, The rear basket can usually carry up to 40-50 Kilos. So you can easily store your shopping or your little finds in the market while maintaining a fluid driving...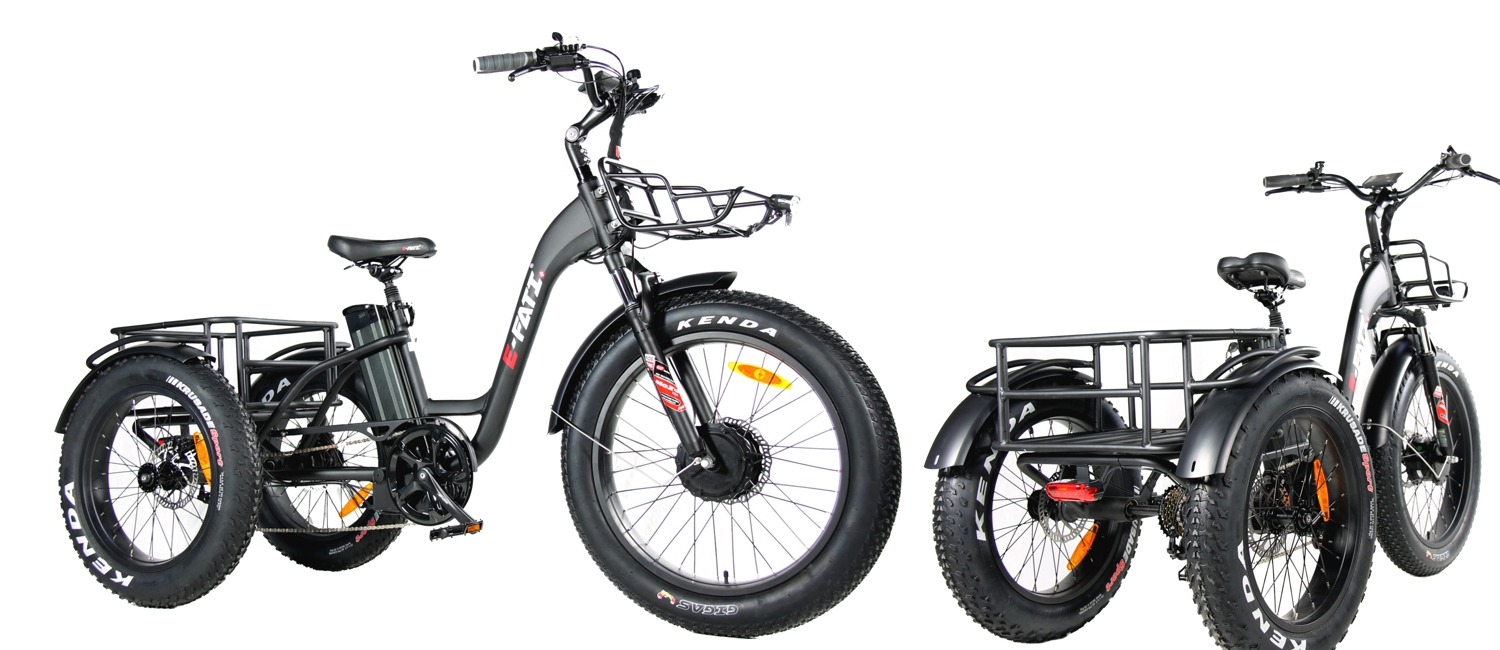 ---
POWERFUL - COMFORTABLE - AGILE - FOLDABLE