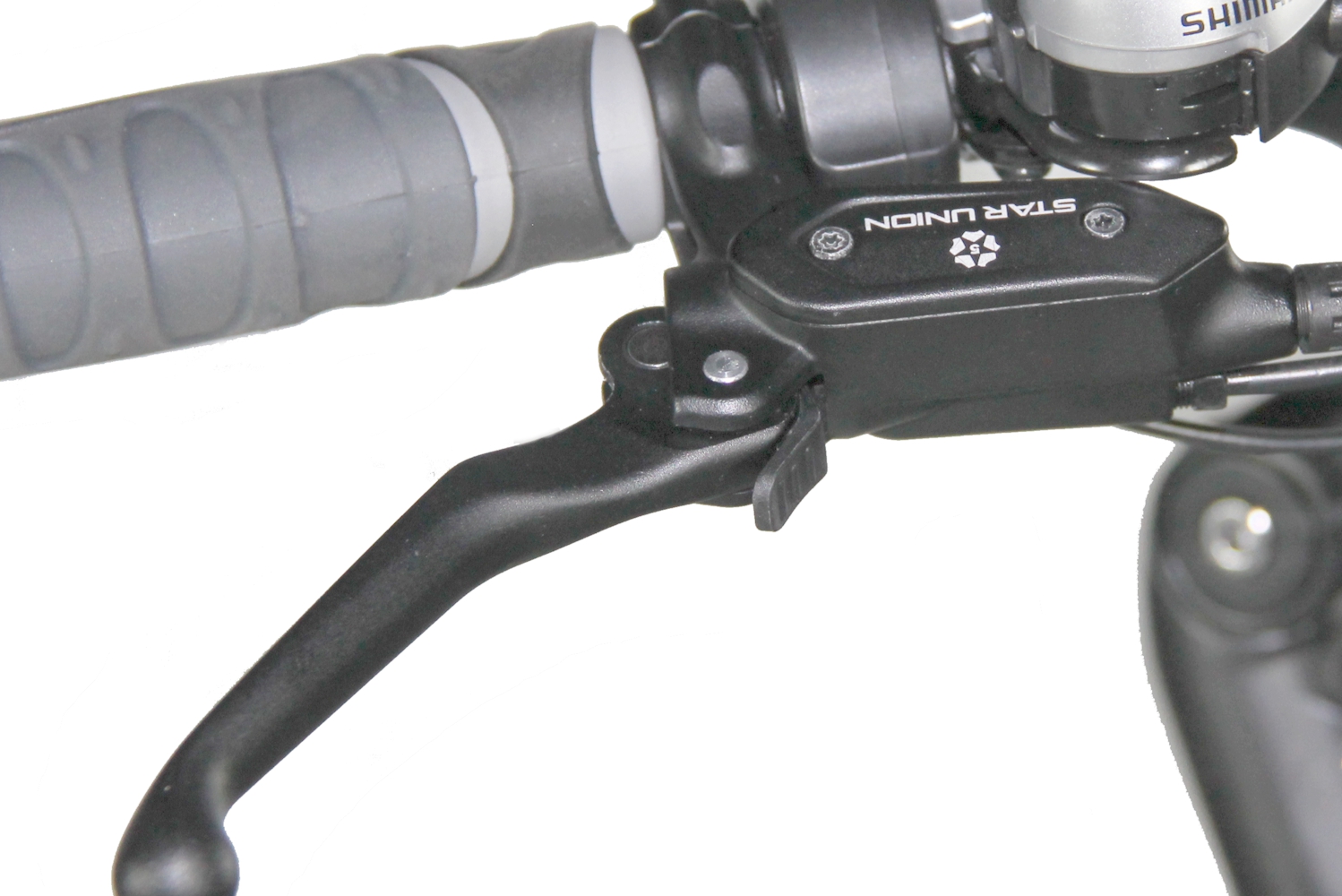 The E-FATI T, Electric Fat Trike is the perfect companion for your next adventure. The 24"x4.0" front wheel rolls over anything in your way, and the rear 20"x4.0" wheels lower your center of gravity for stability. The front suspension and suspension seatpost keep you comfortable on rough terrain.


E-FATI T Convenient for everyday use

1. Ideal for shopping
2. Go on a ride without forgetting anything
3. Sport
4. Cycling with reassurance
5. Professional use


1. Ideal for shopping

The E-FATI T tricycle is an ideal solution! Perfectly suited for carrying loads, the tricycle has a large basket attached to the front and rear.
The back basket can usually carry up to 40-50 kilos and the front basket can usually carry up to 10 kilos. So you can easily store your shopping or small finds market while maintaining a fluid driving.

2. Go on a ride without forgetting anything

With an E-FATI T tricycle, you can easily plan a ride with your picnic, and all you need to have a good time in the open air.
No need for a backpack!


3. Do sport

E-FATI T Bike allows you to maintain your fitness while ensuring the balance and stability you need. The frame of the E-FATI T tricycle is designed to be easy to step over.
Thanks to the E-FATI T tricycle, you can exercise safely.

4. Cycling with reassurance

In addition to the stability and comfort offered by an E-FATI T tricycle, it is also more imposing on the road. You will be better seen by users and drive safely.


5. Professional use

Companies, associations and communities of municipalities regularly use 3-wheeled bicycles to move and transport loads.
The E-FATI T tricycle has a greater transport capacity than a conventional bike.
BAFANG 48V 500W / 960Wh
Available colors / Matte Black
From CHF 3399.00 (TVA incl.)

TECHNICAL SPECIFICATIONS E-FATI T
48V Bafang motor
Power (max) 500W
Torque (max) 80Nm
Samsung Li-Ion Lithium Battery
Battery Capacity 48V 20 Ah / (960Wh) 25-60+* km / Charging time 7h
Intelligent Charger 3A Charge Time 6h
Maximum speed at pedaling 25 Km / h
Accelerator handle yes
LCD display 5 levels of assistance
Front LED lighting with stop lights
Frame material Aluminum 6061
Suspension fork
Front Tire 24 "x 4.00
Rear Tires 20 "x 4.00
Mudguards Yes
Rear Basket Max 40-50 kg
Front Basket 10 kilos
2 Rear Disc Brakes 160mm hydraulique
Front Disc Brake 180mm hydraulique
Shimano Tourney 7 speed transmission
Sprocket front 52 teeth
Weight 36 Kg
Dimensions E-fati T
Height 110cm Width 77cm Length 194cm
Rear Basket Size 450*370*200mm
Front Basket Size 330*283*132mm

The indicated prices correspond to the original E-FATI's, without changes.


| | | | | |
| --- | --- | --- | --- | --- |
| | | | | |
| Brake lever with parking brake | Rear aluminum rack | Hydraulic disc brakes | Shimano 7 gear | Battery 48V 17,5Ah |
| | | | | |
| --- | --- | --- | --- | --- |
| | | | | |
| Foldable Power and comfort | Services and warranty Switzerland | Assembly control in Switzerland | Swiss Brand | Price |
All our E-FATI are equipped with Full Option: Thumb accelerator, LCD screen, Front and rear LED lights with brake light, Bafang engine 500W, Samsung battery , hydraulic disc brakes, luggage rack, spring and foldable seat post, telescopic fork,Chain guard , fenders, as well as a very reliable Shimano derailleur.

E-FATI T
---