E-FATI E-URBAN


The E-FATI range are equipped with BAFANG 48V 500W rear wheel motors with Samsung 48V 20Ah 960Wh
If you intend to use your E-FATI on short trips and reasonable slopes, if you like dynamic driving for urban use, you can opt for an engine in the E-FATI rear wheel hub.
This engine is the most nervous and reactive because it is directly connected to the rear transmission, and accelerates without going through the crank, the pinion and the chain. Which is highly appreciated by those who love dynamic driving. The E-FATI engine, built into the hub of the rear wheel, is virtually invisible.
Many models, even high-end, are based on this engine.

| | | | | |
| --- | --- | --- | --- | --- |
| | | | | |
| Foldable Power and comfort | Services and warranty Switzerland | Assembly control in Switzerland | Swiss Brand | Price |
All our E-FATI are equipped with Full Option: Thumb accelerator, LCD screen, Front and rear LED lights with brake light, Bafang engine 500W, Samsung battery , hydraulic disc brakes, luggage rack, spring and foldable seat post, telescopic fork,Chain guard , fenders, as well as a very reliable Shimano derailleur.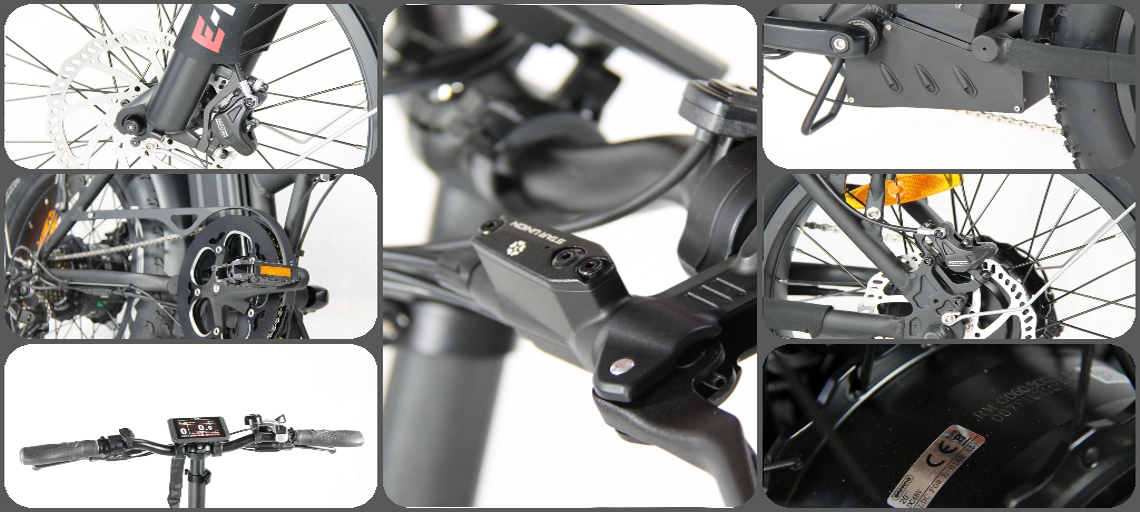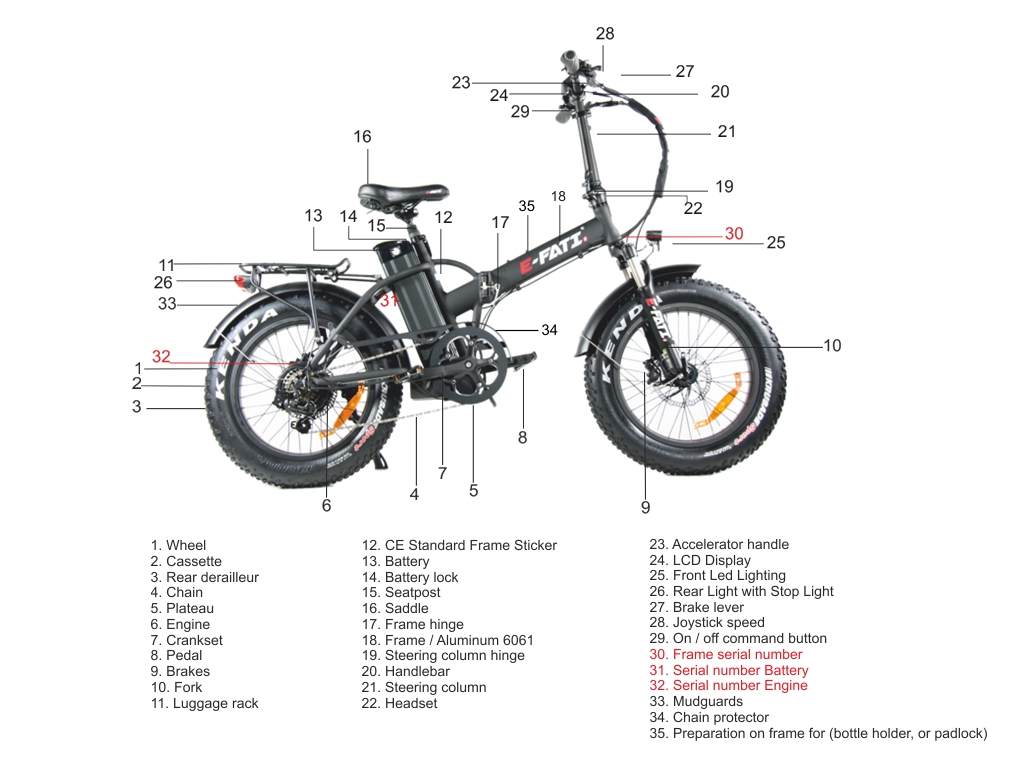 Autonomy of your E-FATI electric bike
Levels of assistance 1 - *80km
Levels of assistance 2 - *60km
Levels of assistance 3 - *40km
Levels of assistance 4 - *30km
Levels of assistance 5 - *20km
* Autonomy data calculated are estimates which may differ from actual values.




The exact data will vary depending on use and external factors (your body weight, luggage weight, wind, poor road, type of terrain, season).




Furthermore, no liability is assumed for the correctness of the calculated values.
E-FATI LU

---